Our team of highly-qualified professionals has extensive experience across investor relations, equity research, portfolio management, private equity, investment banking, journalism and corporate communications – enabling us to create tailored and remarkably sophisticated solutions for our clients.
Executive Committee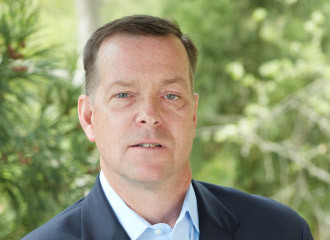 Edward R. Hatfield
Founder & CEO
Solebury Capital
erh@solecap.com
Ted Hatfield co-founded Solebury Capital in 2005 and has jointly led the firm to become the country's most influential equity capital markets advisory boutique. Ted has nearly 30 years of capital markets experience on Wall Street, including a background in fixed income trading, equity underwriting and ECM advisory. Ted has been responsible for the pricing of more than 750 IPOs, marketed follow-ons and block trades in every sector of the economy.
Prior to forming Solebury, Ted spent 20 years at Credit Suisse, serving as Head of U.S. Equity Syndicate Department – Americas. For approximately 10 years, Ted was responsible for overseeing the marketing, pricing, allocation and trading of all Credit Suisse's equity and equity-linked transactions listed in North America as well as all US-listed transactions marketed abroad. Ted was a member of the organization's U.S. Equity Management Committee, Global ECM Management Committee, Equity Valuation Committee, Global Research Reform Project Board, IPO Practices Committee and Co-Chairman of the IPO Allocation Review Committee.
Ted received a B.S. in Finance and Marketing from Lehigh University and lives in Summit, NJ with his wife and four children.
Victor Cohn
Chairman and COO
Solebury Capital
vac@solecap.com
Victor has 40 years of financial industry experience. He oversees all administrative and legal matters of Solebury Capital and Solebury Strategic Communications, and provides guidance and judgment on the daily business operations of each group.
Victor began his Wall Street career at Salomon Brothers where he was Global Head of Equity Capital Markets. He also served as a member of the four-person Equity Operating Committee, responsible for running Salomon's global equity business. After Salomon brothers, Victor joined UBS as Co-Head of Investment Banking and Head of North America Capital Markets. He was a member of the Regional Management Committee with responsibility for all U.S. capital markets products. Following UBS, Victor served as Global Head of Equity Capital Markets at Bear Stearns where he was a member of the firm's Commitment Committee and President's Council.
Previously, Victor was a member of the Board of Directors at Verity, Inc., chairing both the Audit and Governance committees. Victor was also a member of the Board of Directors at Peregrine Systems, serving as Chairman of the Governance Committee, a member of the Audit Committee and a member of the Special Committee formed to handle the sale of Peregrine. He is a former director of Printcafe Software, Inc., where he also sat on its Audit and Compensation committees as well as the Special Committee of Independent Directors at the time of the company sale. Victor was a director at Dwango Wireless and served as non-executive Chairman.
Victor graduated from Penn State University with a B.S. in Finance and currently lives in Pound Ridge, NY.
David Earling
Co-President
Solebury Capital
dee@solecap.com
David joined Solebury Capital in 2007 after a 16 year career at Goldman Sachs in the Equity Capital Markets Group. Over the course of his career, he has led more than 500 equity IPOs, follow-ons, block trades, and private placements – in the U.S. market as well as globally, particularly in Latin America.
At Goldman Sachs, David was a deal captain in multiple sectors, a lead financial services banker, and a leader in the structuring and execution of landmark transactions such as the MetLife, Prudential, CIT, Intercontinental Exchange, Principal, Stancorp and Anthem IPOs. He also led the U.S. execution of a number of non-financial IPOs including Monsanto, Canadian National Railway and China Telecom and was responsible for the block trades business within equity capital markets.
Earlier in his career, David was a consultant at Los Alamos National Laboratory and a staff member for New Jersey Governors Tom Kean and Jon Corzine. David graduated Phi Beta Kappa from Dickinson College with a B.A. in Economics and received a M.A. in International Economics from The Johns Hopkins University. He also received a certificate in European Studies from The Johns Hopkins Bologna (Italy) Center. He is a Court Appointed Special Advocate (CASA) in the NJ foster care system and lives with his wife, Maria, and two children in Titusville, NJ.
Jeff Grossman
Chief Executive Officer
Solebury Strategic Communications
jgrossman@soleburystrat.com
Jeff brings over 20 years of experience in investor relations and equity capital markets to his role as CEO of Solebury Strategic Communications. He leads a team that has delivered strategic investor relations advice and counsel to hundreds of companies across numerous sectors, market caps, and stages in the corporate lifecycle.
Select highlights include:
Leading teams in the development and execution of IR activities around hundreds of IPOs and secondary offerings
Executing retained investor relations services for companies in the clean tech, alternative energy, industrial and healthcare industries
Strategic financial communications projects in conjunction with equity raises, defending against activist shareholder campaigns, leveraged buyouts, M&A transactions, and executive management transitions
Development and execution of numerous Investor Days and perception studies
Previously, Jeff was a member of Citi's Equity Capital Markets team, originating and executing equity capital raises in the industrial and financial sectors. Prior to Citi, Jeff co-founded Ilios Partners LLC, an investor relations and capital markets consulting firm where he led the investment banking services division. He began his career at The Carson Group, in the investor relations consulting field.
Jeff earned his MBA from Columbia Business School and his B.A. in Economics from Tufts University. Jeff is a member of the National Investor Relations Institute (NIRI) and also holds Series 7, 79 and 63 securities licenses.
He lives in Westchester County, NY with his wife and two children.
Gina Im
Chief Administration Officer
Solebury Capital
gyi@solecap.com
Gina joined Solebury Capital in 2005 and oversees all areas of administration for the firm and its affiliates. Her multifunctional responsibilities include business administration, financial operations, business risk and regulatory compliance.
Prior to joining the firm, Gina was with Acorda Therapeutics, a biotechnology company engaged in the development of drugs that restore neurological function for people with spinal cord injury and other central nervous system disorders. She was responsible for overseeing the direct activities of clinical research organizations (CROs) and vendors for data management, safety reporting, central labs, drug distribution, and statistical analysis of Phase II and Phase III clinical trials. She was also involved in the preparation of Annual Study Reports, Final Study Reports, and NDA submission to the Food and Drug Administration.
Gina earned her B.A. in Pharmacy and Pharm.D. from Rutgers University's College of Pharmacy.
Professionals